Rental Check-In and Buyback by Mail
Step 1. Prepare your Textbook Packing List
Open the Textbook Packing List and fill out the form. Please fill it out entirely.
Print your filled out Textbook Packing List

The UCM Store will only consider buyback of 1 textbook per title per student. In other words, if you have multiple copies of the same book only list one of them on your form and only place one of them in the box.


Step 2. Pack your box using the following guidelines to help ensure that your package arrives safely and on time. Please be sure to include your filled out Textbook Packing List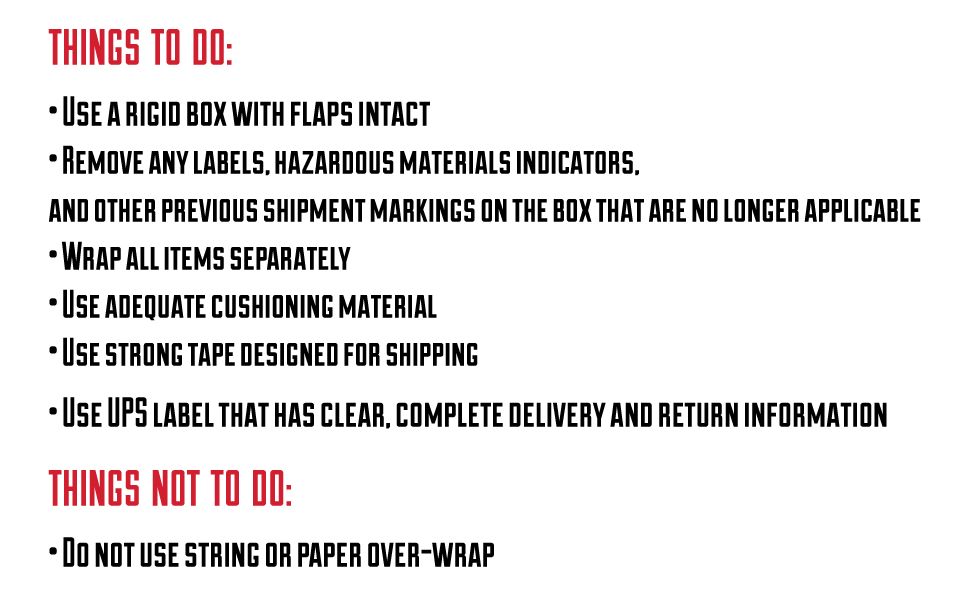 Note: Textbooks returned for buyback that are damaged, by water or other means, have excessive writing or highlighting, are international editions, or are desk/instructor/examination copies, will have no value. These books will be destroyed and no credit will be returned.
Rental textbooks returned damaged will be reviewed by our Textbook Manager who will determine if fines or retail book charges will be added to a student's University account.

Step 3. Print a UPS Return Label .
Note: UPS Return Label service is valid for use in the contiguous 48 states. This label cannot be used for shipments originating from Alaska, Hawaii, US Territories or International Shipments.

Step 4. Ship your package
Drop your package off at a UPS Pickup Location to be shipped to the bookstore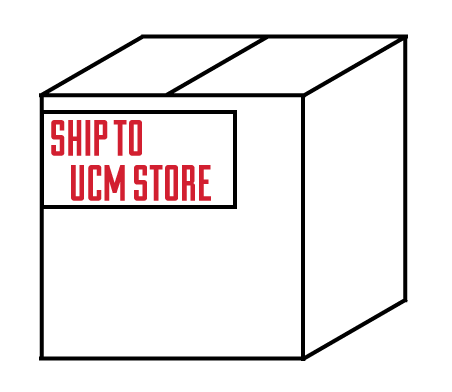 Buyback and rental returns must be postmarked by August 10th, 2020. Additional fees will be applied to rental returns postmarked after August 10th, 2020.
Refer to the Buyback and Returns section of our Textbook FAQ's at ucmbookstore.com or email [email protected] with questions or concerns.